About metal roofing
Metal roofing Victoria BC has become a mainstream solution for residential and commercial clients. Metal has become a feasible alternative for virtually all homes and buildings, with exception from those roofs with extremely flat rooftop pitches. Nowadays metal roofs can even look like regular shingle roofing, with shingle-style metal material products that are practically indistinct from the more traditional black-top shingle rooftops. If you are pondering the benefits of metal material, this page has some detailed info for you.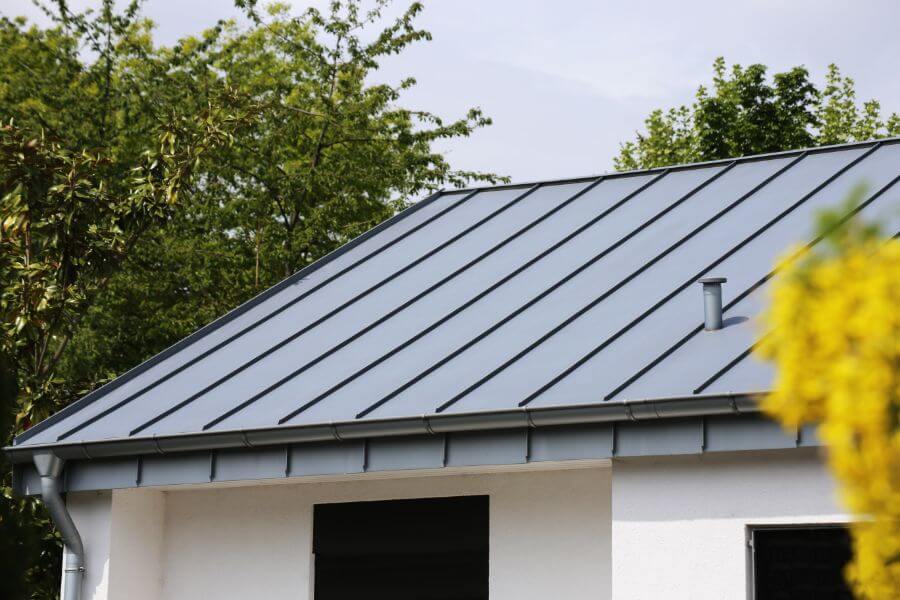 Why get a metal roof?
Compared to traditional asphalt roofs and other alternatives, metal roofing victoria bc is much more durable and will lasting much longer for residential and commercial roofing applications. Most home and building owners who opt for a metal roof installation will never have to worry about a roof ever again. Metal roofs have been proven to last 2-3x longer than traditional roofing, with a staggering 50 to 60 year lifespan. Some options, like metal roofs made from zinc or copper, can last upwards of 100+ years.
Pros of metal roofing
There are a lot of things to consider when considering a new roof. The following is a list of some of the benefits of metal roofing Victoria BC. Some of these items may be more important to you than others.
Longevity & durability
Metal roofs last much longer than traditional shingle roofs. This puts more control into the home or building owner in regards to maintenance costs. A property installed metal roof in Victoria BC will last a lifetime.
Light weight
Metal rooftops are the lightest weight rooftops available today, helping with structure degradation, damage and seismic activity. This low weight also permits a metal rooftop to be installed over existing roofing shingles, keeping landfills free of roofing debris.
Energy efficient
Using intelligent reflecting coating technology and incorporated thermal breaks, metal rooftops typically reduces summer cooling costs by up to 20%.
Moss and fungus proof
Using intelligent Unlike traditional asphalt shingle roofs, metal roofing materials are not effected by the growth of moss, fungus and/or mildew. All of which are common issues known to harm traditional roofing made from asphalt or wood shingles.
Aesthetics
Metal material can add an enduring and beautiful look to a home or building. Additionally, other roofing materials can start to decay much sooner that metal, keeping you looking better for longer.
Wet coast climate ready
Metal roofs, especially those made from aluminum, are resilient to the harsh conditions of west coast, sun, rain, wind, snow and salt water erosion stand no chance against a metal roof. Compared to a traditional roof, the maintenance- free longevity of metal is a no brainer.
Cons of metal roofing
There aren't many cons, but each specific type of roofing material has its ups and its downs. Here are a few of the main cons to picking a metal roof.
Long installation time
Since metal roofing victoria bc are painstakingly flashed to meet your particular rooftop arrangement, the installation cycle is generally longer than as with standard shingles. A longer install time leads to a more costly investment upfront.
Larger upfront investment
Most people who invest in metal roofing, believe themselves to be in their forever homes. This makes justifying the extra upfront expense for a higher quality, longer lasting product, an easy choice.
Noise
It's not uncommon for Victoria BC to see some heavy rain a few months of the year. A downpour on a metal roof isn't that bad, but it can be louder that a traditional shingle roof. Some clients actually like and prefer the metallic ting of the rain, so it can be a pro for some or a con for others.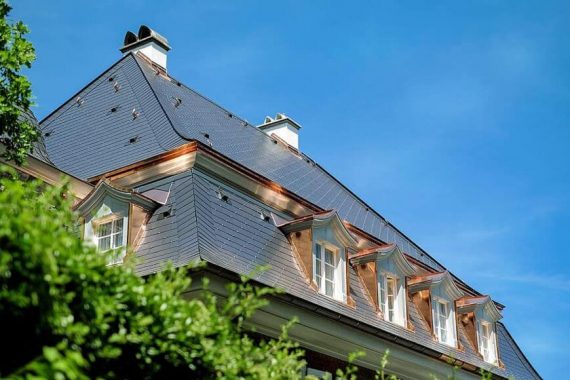 Copper
Extremely reliable, long-lasting and resilient roofing material. Fireproof and resistant to extreme temperatures. Can be more expensive and can change color. Copper metal roofing is used in Victoria BC on iconic buildings such as the parliament building downtown.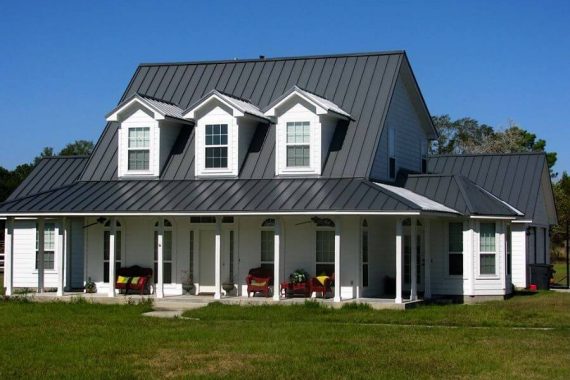 Steel
As metal roofing contractors in Victoria BC, we see a lot of metal roofs. Steel is not as popular or as quite as universally resilient in our climate as aluminum, but it's pretty darn close. A great option for your next metal roof.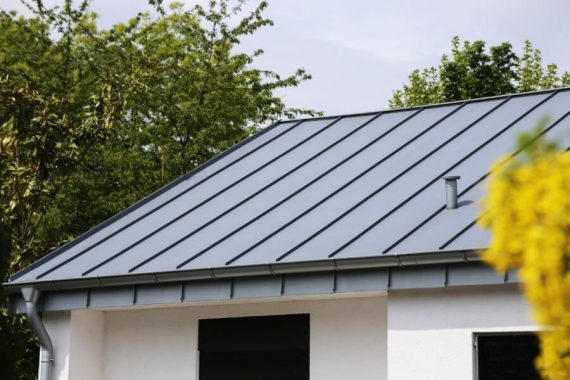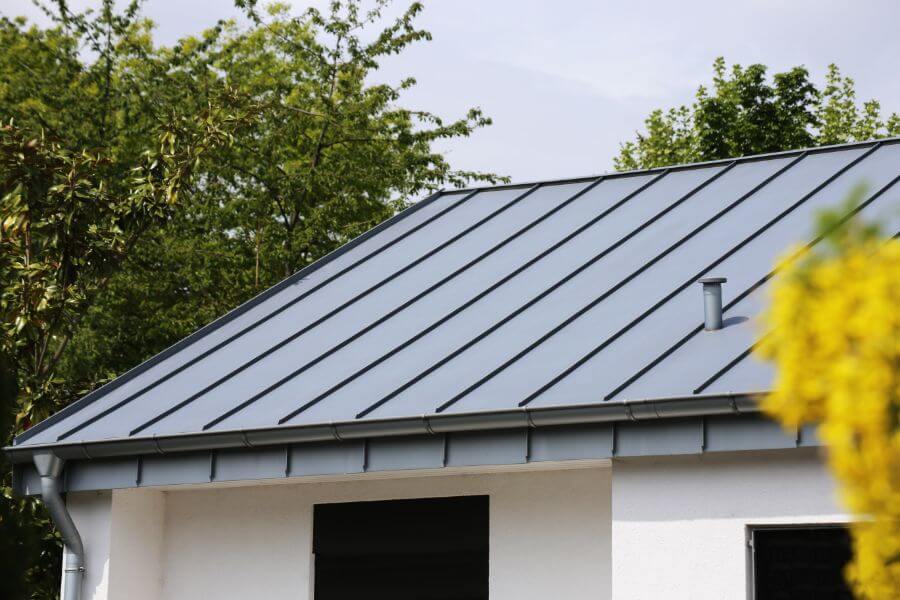 Aluminum
Long-lasting, impervious to salt water erosion, which makes it a good choice for people living by the ocean in Victoria. One of the most popular metal roofing materials. Aluminum metal roofs are some of the most beautiful roofing available and often made from recycled material, making it the environmentally conscious choice.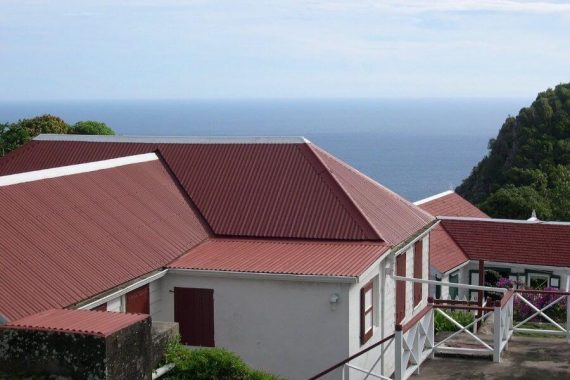 Tin
Tin roofing is typically just rolled steel that has been carefully coated with a tin outer layer. It is chemically bonded to the steel, which gives it an extreme durability. A professionally installed tin roof by a professional metal roofing contractor Victoria BC can last for 40+ years. Tin roofing are also an eco-friendly option as they are tyoically made from recycled materials.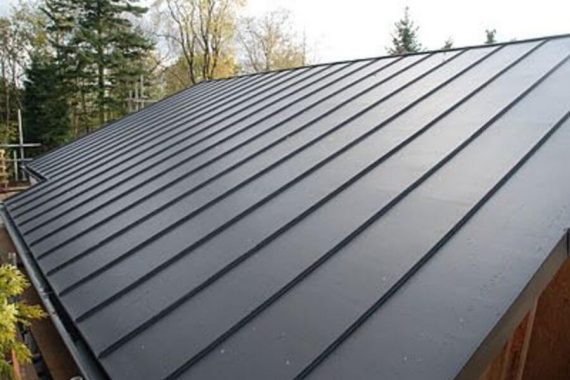 Zinc
Some say Zinc roofing is the unsung hero metal roofing. Not as popular as aluminum, steel or copper, there just are not many materials that can match the long-lasting nature, durability, building flexibility, overall resiliency, and inexpensiveness of Zinc. Some Zinc roofs can last upwards of 100 years!
How much does a metal roof cost in Victoria BC?
A metal roof is almost always going to be a more expensive endeavour than a traditional asphalt shingle roof. Having said that, when you opt for a metal roofing Victoria BC, you get what you pay for. Homeowners can expect metal roofing costs to range from $5 to $14 per square foot contingent upon the kind of metal material used in the project. A steel or aluminium metal rooftop is the most widely installed, and when installed on a 1,800 square foot home, it would cost an average of $18,000. The average cost for our metal roofing clients really does range depending on the house size, roof slope, metal material used, from $9,500 to upwards of $40,000. Although the cost can be more upfront, a metal roof victoria bc is often a better investment than a traditional roof over the long run.

Frequently Asked Questions
Get a FREE, no-obligation metal roof installation estimate today
When you are ready to invest in a new roof for your home or building, it's critical to put in the due diligence and settle on the correct choice of materials. Congrats on doing your research on which roofing material is right for you. If you think metal roofing is right for you in Victoria BC, we welcome you to request a metal roofing quote from one of our Victoria BC roofing companies by filling out our form or giving us a call.